<! TEXT=#FFFFFF LINK=#9805FF>
David Spergel's Home Page
---
Research Interests
I am a astrophysicist with research interests ranging from the search for planets around nearby stars to the shape of the universe.

Using microwave backcground observations from the WMAP Satellite and the Atacama Cosmology Telescope", I have measured the age, shape, and composition of the universe. Our observations have played a significant role in establishing the standard model of cosmology.

I am currently co-chair of the WFIRST science team. WFIRST will study the nature of dark energy, complete the demographic survey of extrasolar planets, characterize the atmospheres of nearby planets and survey the universe with more than 100x the field of view of the Hubble Space Telescope. I have played a significant role in the design of the coronagraph and is shaping the overall mission.

I am now emeritus faculty at Princeton University. While I no longer teach, I continue to work with Princeton graduate students and postdoctoral fellows.

I have been the primary mentor for over 31 graduate students, 40 postdoctoral fellows and 60 undergraduates. Many of my mentees have gone on to do exciting work accross a range of fields.

I have received a number of prizes and awards for my work including: Breakthrough Prize in Fundamental Physics (2018); NASA Exceptional Public Service Award (2017); Dannie Heineman Prize in Astrophysics (2015); Nature's Ten People Who Mattered in 2014; AAS Kavli Lecturer (2014); President's Distinguished Teaching Award (2013); Fellow, APS (2013); Time: "25 Most Influential People in Space" (2013); American Academy of Arts and Sciences (2012); Gruber Prize (as part of WMAP team) (2012); Shaw Prize in Astronomy (2010); Citation Laureate (2010); National Acad. of Sciences (2008); John T. and Helen D. MacArthur Fellowship (2001); Time: "One of America's Top Scientists" (2001); AAS Helen B. Warner Prize (1994); NSF Presidential Young Investigator Award (1988); Alfred P. Sloan Research Fellow (1988). According to google scholar, I have an h index of 120 and over 100,000 citations.

I am the Founding Director of the Center for Computational Astrophysics at the Flatiron Institute. I served as Department Chair from 2/2006- 6/2016 and served as Associate Chair from 2/1999 - 1/2006. I have chaired the NAS Space Study Board and was a member of the NASA Advisory Committee. I now serve on JPL Advisory Committee. I also serve as Co-Chair of Global Coordination of Ground and Space Astrophysics Working Group of the International Astronomical Union.

Here are links to a list of my recent and most-cited papers.
Contact Information
Room 113, Peyton Hall, Princeton, NJ, 08544
Phone: (609) 258 3589
Fax: (609) 258 8226
email: dns at astro DOT princeton DOT edu
Past Teaching Links
Current Teaching
I will be teaching a freshman seminar in spring 2019
Position
I am the Charles A. Young Professor of Astronomy on the Class of 1897 Foundation. I am an Associate Faculty Member in the Physics Department and in the Mechanical and Aerospace Engineering Department. My CV and recent publications.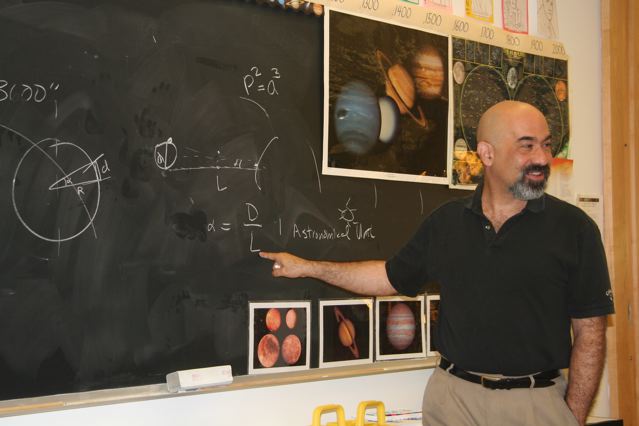 Talks
Presidential Lecture Series:Illuminating the History of the Universe with the Cosmic Microwave Background
Introduction to WFIRST/AFTA Mission
Recent Results from ACT talk at IPMU (Video)
New Cosmology Talk
Dark Energy Talk
Talk on Terrestrial Planet Finding
You Tube talk at Dartmouth on Dark Energy, Dark Matter, and Inflation"
My popular talk on "Taking the Universe's Baby Picture" is available on-line at UCTV. Another version of the lecture is also available at iTunes U.
---
---
Astrophysics Links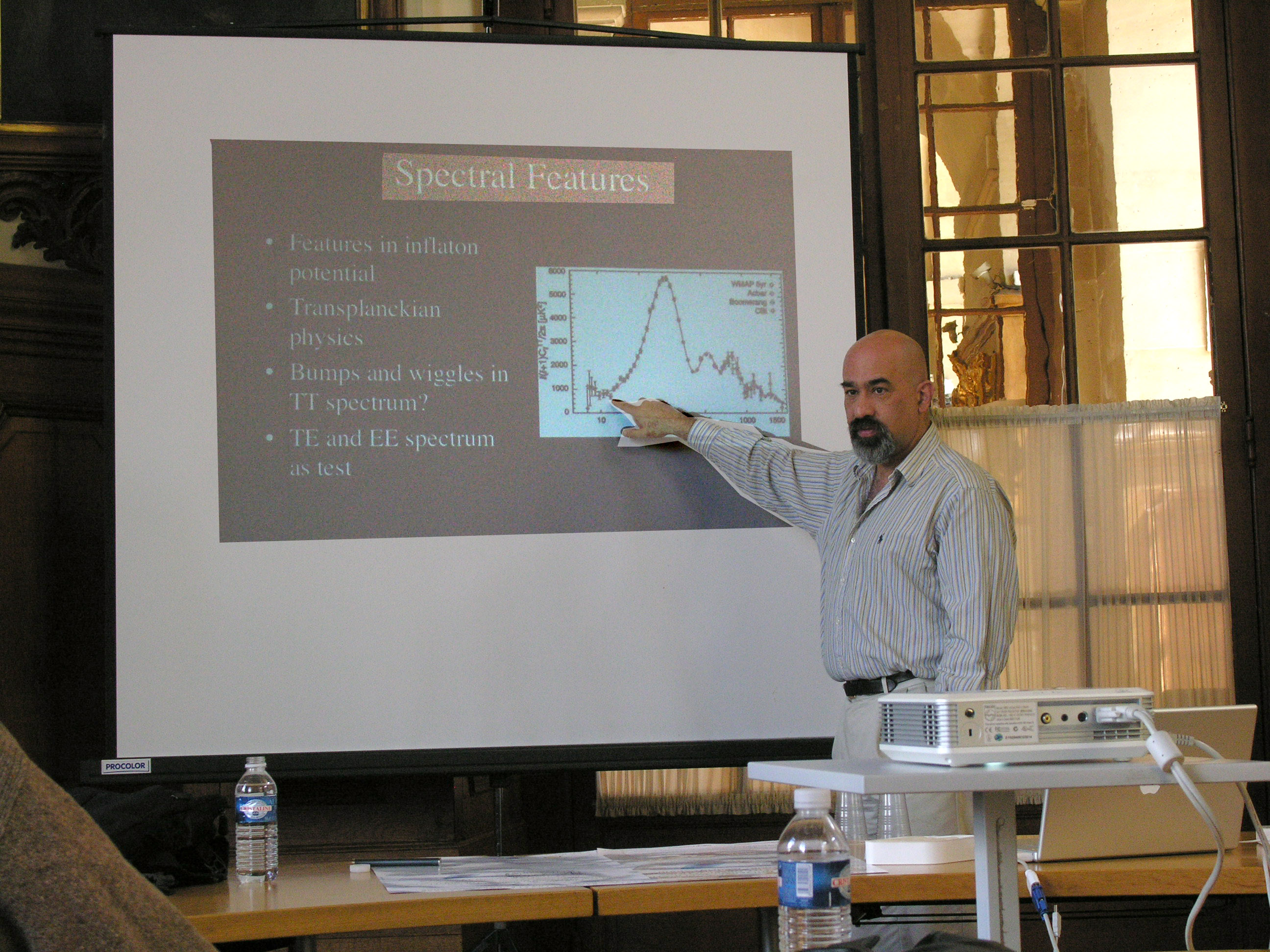 WMAP web page
---
---

Other Interesting Links

---
Former Thesis Students
Jean Quashnock Professor Physics, Carthage College
Katherine Long Associate Professor of Mathematics and Statistics, Texas Tech University
Arlie Petters (Beanjamin Powell Professori of Mathematics, Duke University)
Suvendra Dutta, Technical Staff, MIT Lincoln Laboratory
Fred Persi V.P. of Products and Technology, Quantapoint
Hong Sheng Zhao Lecturer, University of St Andrews
Julianne Dalcanton, Prof., Univ.of Washington
James Rhoads, Goddard Space Flight Center
Jeremy Kepner, Director, Lincoln Laboratoy Supercomputing Center
Maki Suginohara, National Astronomical Observatory of Japan
David Goldberg, Prof., Drexel University
S. Peng Oh, Prof., UC Santa Barbara
Eiichiro Komatsu, Director, Max Planck Institute, Garching
Hiranya Peiris: Director, Oskar Klein Centre, Stockholm
Niayesh Afshordi: Associate Professor, Perimeter & Waterloo
Joe Hennawi: Associate Professor, UCSB
Simon Dedeo: Assistant Professor, CMU
Ed Sirko: Software Engineer, Virtualheroes
Janice Hester: Arizona College Prep
Beth Reid: Lead Data Scientist, The Climate Corporation
Sudeep Das: Netflix
Aurelien Fraisse: Associate Research Scholar, Princeton
Kheegan Lee: Asst. Professor, IPMU (Tokyo)
Blake Sherwin: Lecturer, Cambridge University, UK
Colin Hill: IAS
Simone Ferraro, Research Staff, LBNL
Emmanuel Schaan, Postdoctoral Fellow, Berkeley
Will Coulton, Postdoctoral fellow, Cambridge University, UK
Semyeong Oh, Postdoctoral Fellow, Cambridge University, UK
Current Thesis Students
Kris Pardo *19 (After 9/19: Postdoctoral Fellow, JPL)
Christina Kreisch *21
Awards
American Academy of Arts and Sciences
National Academy of Sciences
Heinemann Prize (2015)
Nature "10 who Mattered in 2014"
Breakthrough Prize in Fundamental Physics (2018)
---
<! emergency password for http://clustrmaps.com/admin/ >