I am serving as Chair of the Department and am the Charles A. Young Professor of Astronomy on the Class of 1897 Foundation. I am an Associate Faculty Member in the Physics Department and in the Mechanical and Aerospace Engineering Department. I am currently chair of the space studies board. My CV and recent publications.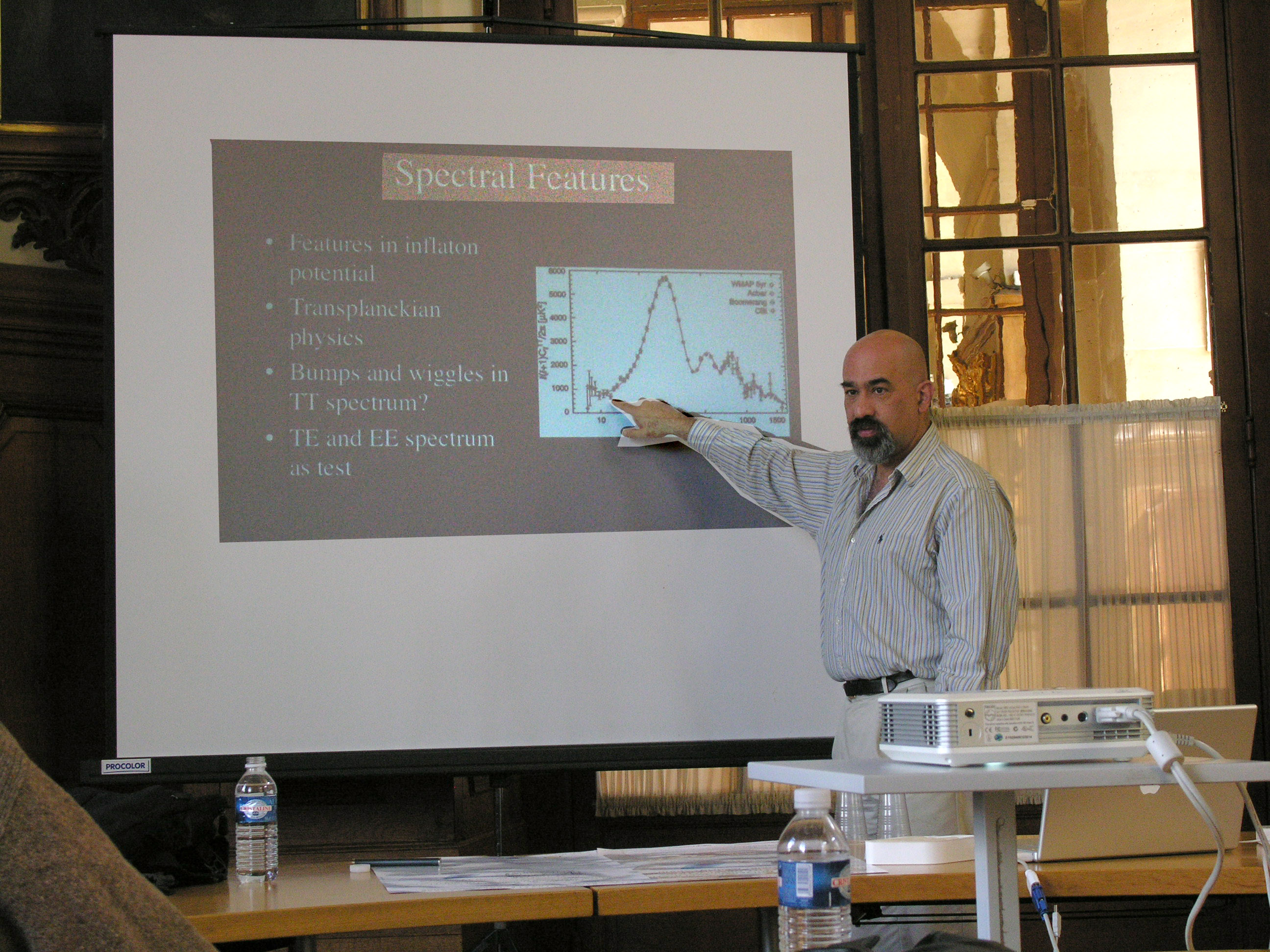 WMAP web page
---
---

Other Interesting Links

---
Former Thesis Students
Jean Quashnock (Dept. Chair, Physics, Carthage College)
Kevin Long Associate Professor of Mathematics and Statistics, Texas Tech University
Arlie Petters (Beanjamin Powell Professori of Mathematics, Duke University)
Suvendra Dutta, Res. Staff, Harvard/Smithsonian CfA
Fred Persi V.P. of Products and Technology, Quantapoint
Hong Sheng Zhao Lecturer, University of St Andrews
Julianne Dalcanton, Prof., Univ.of Washington
James Rhoads, Assoc. Prof., Arizona State University
Jeremy Kepner, Lincoln Laboratories
Maki Suginohara, National Astronomical Observatory of Japan
David Goldberg, Prof., Drexel University
S. Peng Oh, Assoc. Prof., UC Santa Barbara
Eiichiro Komatsu, Director, Max Planck Institute, Garching
Hiranya Peiris: Reader, University College, London
Niayesh Afshordi: Assistant Professor, Perimeter & Waterloo
Joe Hennawi: Research Staff, MPI Heidelberg
Simon Dedeo: Asst. Prof., University of Indiana
Ed Sirko: Software Engineer, Virtualheroes
Janice Hester: Postdoctoral Fellow, Caltech
Beth Reid: Hubble Postdoctoral Fellow, Berkeley
Sudeep Das: Asst. Prof., University of Michigan
Aurelien Fraisse: Postdoctoral Fellow, Princeton
Kheegan Lee: Hubble Postdoctoral Fellow, Berkeley
Blake Sherwin: Miller Fellow, Berkeley
Colin Hill: Simons Fellow, Columbia University
Current Graduate Students
Simone Ferraro *15
Emmanuel Schaan *17
Current Postdoctoral Fellows
Nick Battaglia (Spitzer Fellow)
Renee Hlozek (Spitzer Fellow)
Hironao Miyatake (JSPS Fellow)
Johan Samsing (Einstein Fellow)
Current Undergraduate Students
Awards
American Academy of Arts and Sciences
National Academy of Sciences
Heinemann Prize (2015)
Nature "10 who Mattered in 2014"
---
<! emergency password for http://clustrmaps.com/admin/ >